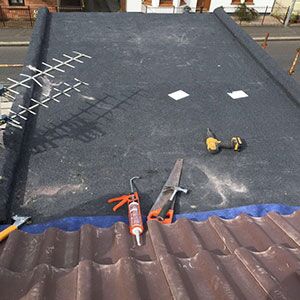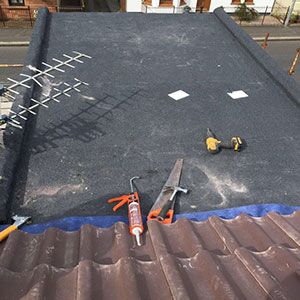 The Flat Roofing Professionals
When was the last time you had your Flat Roofing inspected? Perhaps you have a small area of damage or disrepair that you are ignoring for a while. Don't wait for that damage to become worse. It could mean a major leak when it rains. We have seen some severe damage caused by roofing problems.
We offer a wide range of flat roofing services including:
● EPDM Rubber Roofing
● The Fibre Glass Roofing
● Bitumen Felt Flat Roofing
● Single Ply Roofing
Experts of SCL Roofing give you 100% satisfied work. In fact, we always hire highly skilled roofers from our industry. Either you want EPDM Rubber Roofing or Fibre Glass Roofing, our experts satisfy your needs. If you are guessing to install Bitument Felt Flat Roofing, don't hesitate to ask us. Single Ply Roofing is also most people's choice if you are not sure.
Don't worry if you are not sure which type of roofing is most suitable for your property. We can carry out a full roof inspection. Additionally, our experts will recommend the application of the same, or an upgrade to a more high-performance solution. Roofers of SCL Roofing has carried out many projects across the region for domestic and commercial clients. We have built up a strong reputation for great service.
SCL Roofing provides commercial services. Where we have the expertise to refurbish and also install new on the building with high-quality standards. As roofing specialists, we provide our domestic and commercial customers with a cost-effective and complete roofing repair service. For many businesses and homeowners, roof repair is an unwanted expense and a time-consuming affair. But you don't have to worry about it because we have got you covered.
In the end, SCL Roofing offers you high-quality products made from high-quality goods. Our products give you durability, reliability, and high performance. SCL Roofing offers you services in Yorkshire and surrounding areas. For inspection and free quotes, please contact us on 08003032303.